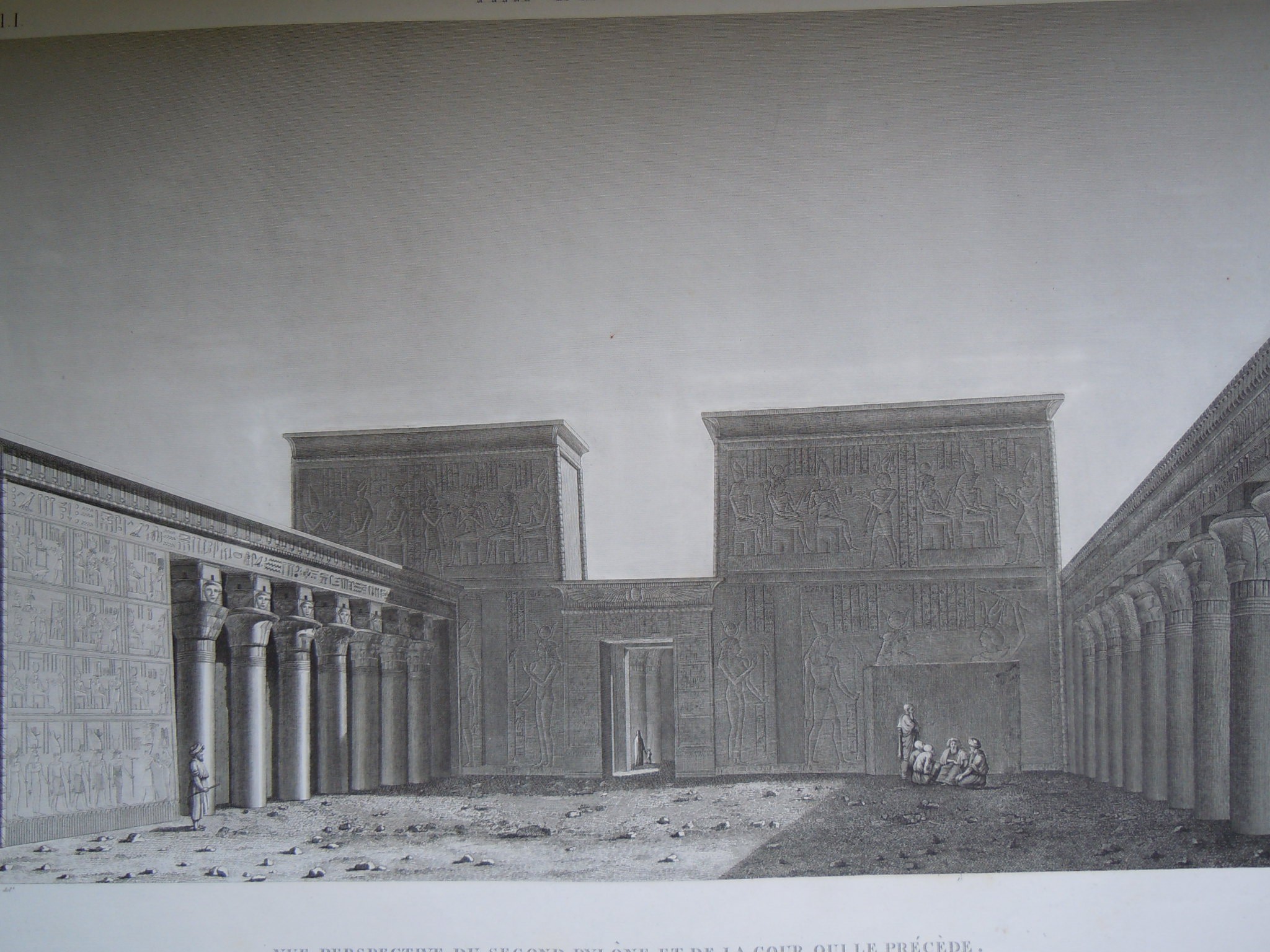 Maximize
ÎLE DE PHILAE
VUE PERSPECTIVE DU SECOND PYLÔNE ET DE LA COUR QUI LE PRÉCÈDE :
Original etching by Lorieux after Jollois et Devilliers.
Panckoucke´s Edition of Description de l'Égypte, ou Recueil des Observations et des Recherches qui ont été faites en Égypte pendant l'Expédition de l'Armée Française, 1821-1826.
54 x 40 cm, blind stamp in the top margin, very good condition, shipment tube.