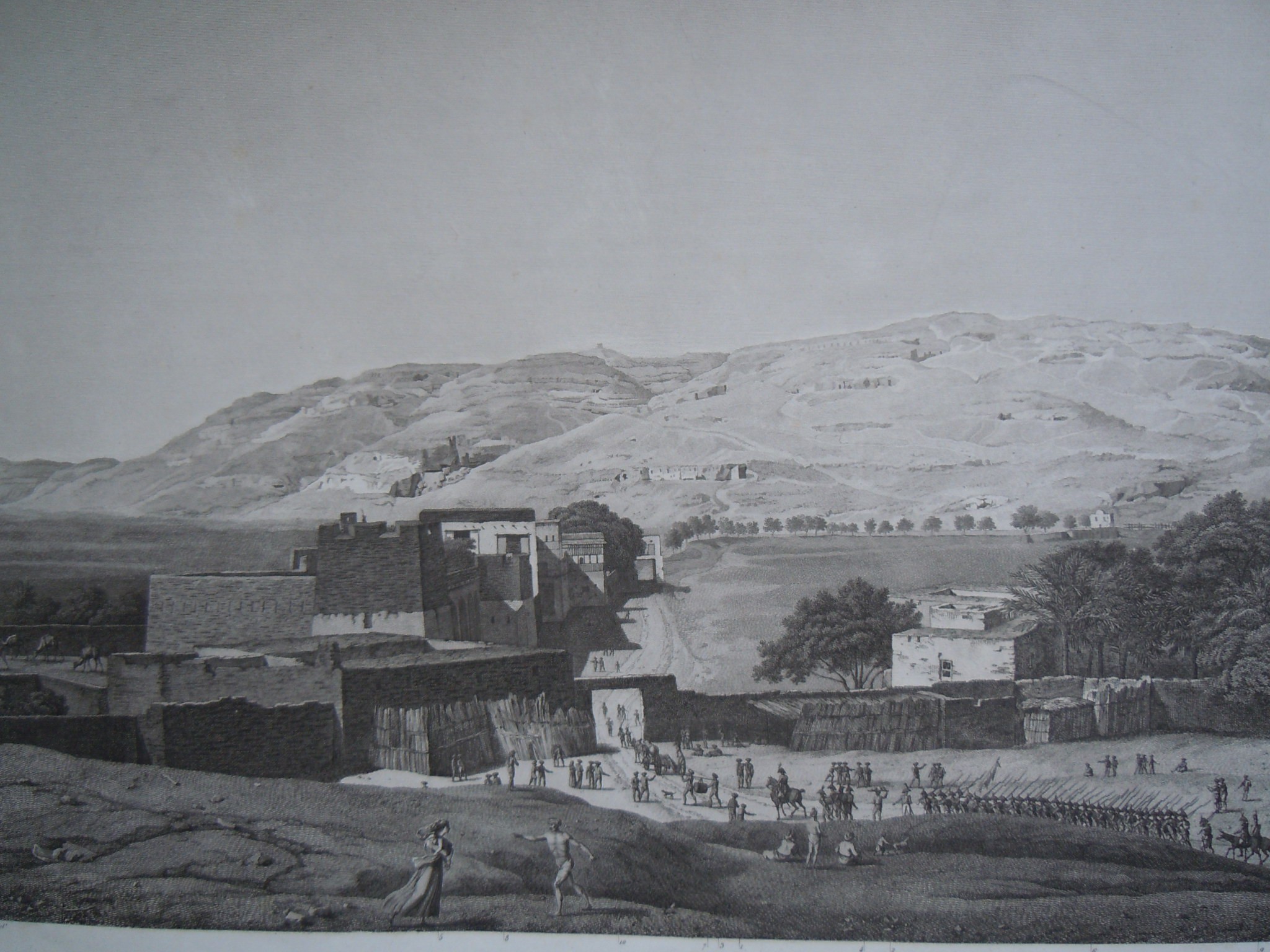 Maximize
SYOUT, (LYCOPOLIS)
VIEW OF THE MOUNTAINS AND tombs TAKEN THE END OF THE CITY OF WEST SIDE:
Etching Baltard and Layer after a drawing by Dutertre.
Panckoucke edition of "Description of Egypt, or Collection of Observations and Research that have been made in Egypt during the Expedition of the French Army" from 1821 to 1826.
52 x 43 cm, embossed stamp of the editor in the top margin, very good condition, shipment tube.